Romans 12:9 says, "Let love be genuine". In the Greek the word that we translate as Genuine is talking about the masks that were used in theater. Paul is saying that we should love without putting on those masks. Our deepest desire as women us to be known. What would it look like if we could gather together with a group of women and have meaningful conversations without masks? Without trying to look like we have it all together, because let's face it, none of us do.
So with that in mind our purpose is simple, to get together small groups of women (groups of 4-6) once a month around the dinner table to talk about the things that matter. We want to see women connecting and growing alongside each other and do as Paul says in Romans and LOVE UNMASKED!!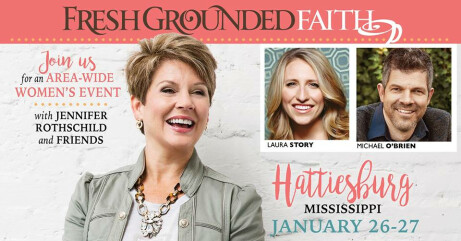 Carterville Baptist Church
1115 Carterville Road
Petal, MS 39465
Go to freshgroundedfaith.com for tickets.