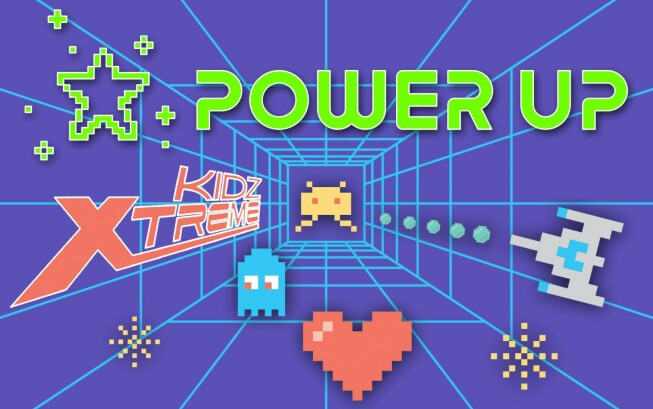 Summer is just around the corner! Join us for Kidz Xtreme 2019 @ Petal First Baptist Church, June 2-6, from 6:00 - 8:30 pm. All Kidz having completed Pre-K through 5th Grade are invited to attend! Family Day will be held Sunday, June 9th @ 10:30 am.
We are Powered Up for this summer's Kidz Xtreme. It's a super-cool week just for Kidz! In fact, we think it will be the best week of the entire summer! This year the theme is POWER UP! They will have a blast learning and growing through a "trak" they choose. Traks this year include: Soccer, Showchoir, Cooking, Wiffleball, Cheerleading, Archery, Survival Skills, Gymnastics, Art, Football, and more. There will be great music, yummy snacks, incredible Bible Stories, and tons of fun your Kidz will be so POWERED UP to be involved! So get them signed up today.
Free dinner will also be provided in conjunction with the Petal School District for all children attending. Dinner will be from 5:00 - 5:45 pm, Sunday - Thursday.