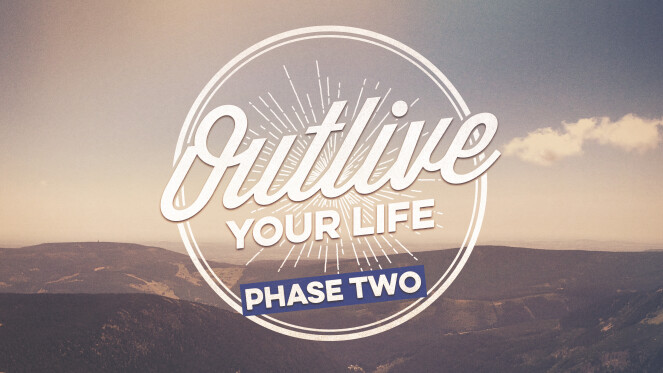 WHY ARE WE HAVING THIS EMPHASIS?
We believe that the Lord has strategically placed Petal FBC on Highway 42 in Petal for such a time as this. There are many in our community who are lost, unreached, unchurched and our call is clear that we must go and reach them. However, we must have space for them when they get here. Additionally, 2019 year marks the 20th anniversary of the strategic decision to move to our current location. We believe the time has come to finish what was started back in 1999.
WHY LAUNCH THE OUTLIVE YOUR LIFE PHASE 2 EMPHASIS NOW?
We have seen tremendous growth in the last 7 years that compels us to finish as much of our "unfinished space" as possible to give us additional Student Ministry Space, LifeGroup Space, & Additional Parking. We also need to make some renovations to our current spaces to refresh it and allow us to do even more ministry well into the next decade. Additionally, the Lord blessed the church with several lead gifts totaling $150,000 to help launch Phase 2.
WHEN WILL WE BEGIN PHASE 2?
We actually have already started! We believe the 1st project to start and complete is our brand new student ministry space that will be located on the 2nd floor. This will encompass almost 5,000 sq. feet of space designated for our students including state of the art worship area, small group space as well as hangout space where our students can connect and grow.
WHAT IS OUR CURRENT DEBT AND OUR MONTHLY BUILDING PAYMENT?
Our current debt stands at just over $1.7 million on the original loan of $2.1 million borrowed back in 2007 . We were able to refinance the loan with a more favorable rate in 2014. Our monthly building note is $12,500 of which is paid completely out of the Church Ministry Plan. We have been able to pay off over $400,000 on the loan in the past 7 years.
WHAT ABOUT THE CURRENT OUTLIVE YOUR LIFE FUND?
There are still a few people who have continued to give to the since we technically completed Phase 1 in May of 2015, though the amount given has dropped in recent years. We have been saving those gifts since last year and they have not been used to pay on the debt.
WHEN DO I MAKE MY COMMITMENT?
We are asking everyone to bring their commitment cards on Sunday, March 3 filled out with the amount the Lord has placed on their heart to give. We will then have a Celebration Sunday, April 7th, where we will all bring our one-time gifts as well as our Monthly pledges.
WILL INDIVIDUAL CONTRIBUTIONS OR COMMITMENTS BE MADE PUBLIC?
Absolutely not. These commitments and your giving is between you and the Lord. Only our Financial Ministry Assistant, Brittany Sumrall will see these commitments & contributions.
HOW LONG WILL THIS EMPHASIS LAST?
This emphasis will last from April 2019 through April of 2022.
HOW DO I DETERMINE WHAT THE LORD WANTS ME TO GIVE?
There will be no effort made to tell any person what they should or should not give. We believe that as you pray, read His Word, listen to the messages, and wait for God's still small voice, you will know what you need to give. We are asking every person to give sacrificially and that will be different for each person or family. It's not about equal gifts, but equal sacrifice. It's about giving with a cheerful and joyful heart.
CAN COMMITMENTS BE CHANGED?
Yes, you may adjust your commitment at anytime the Lord leads you to by calling the Church Office.
WHAT IS THE ESTIMATED COST OF PHASE 2
We estimate that this Phase will cost somewhere around $560,000. This will allow us to add or renovate Student Ministry Space, parking lot addition and resealing, lighting enhancements, directional signage, additional bathrooms, more LifeGroups space, an Elevator, as well as new flooring throughout the building. These projects are listed in greater detail on the Outlive Your Life Phase 2 brochure.
HOW WILL THE MONEY BE SPENT?
The money will be spent only on the projects listed in the Phase 2 Brochure. We will NOT use any of the money given to pay towards our current building loan. We will determine which projects are most needed and how that lines up with the resources that are received. Obviously, the faster and more resources that come in, the more quickly we can complete the projects.
ARE WE BORROWING ANY MORE MONEY?
Absolutely not! We will use these resources as they are given to complete the projects listed in the Outlive Your Live Phase 2 Brochure.