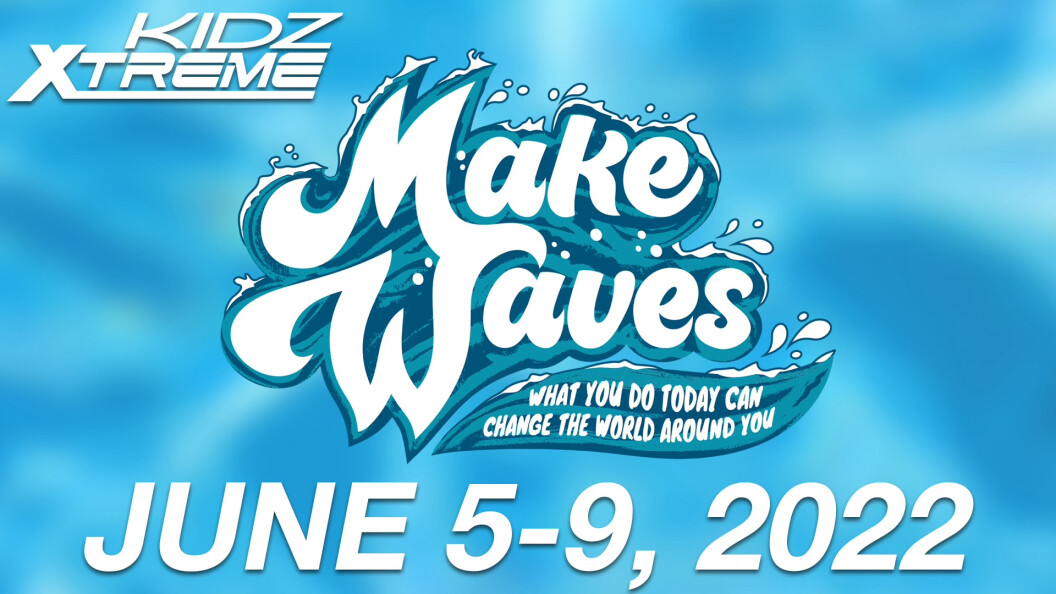 ONLINE REGISTRATION IS CURRENTLY CLOSED AT THIS TIME.
BUT IT ISN'T TOO LATE! COME TONIGHT AND REGISTER!!
Believe it or not, KIDZ XTREME 2022 is on the horizon, and we're ready to dive into another exciting year. Today, we want to invite you to gear up for a splashin' summer and get ready to: Make Waves – What you do today can change the world around you!
In this wet and wild KIDZ XTREME, kids will learn that what you do today can change the world around you. When you put your trust in Jesus, you can "make waves" because of His Spirit living inside you. Through fun activities, engaging lessons, and God's Word, we'll help kids understand how they can share God's love with the people around them.
"Whoever believes in me . . . rivers of living water will flow from within them." John 7:38
Kidz Xtreme will happen June 5th - 9th from 6:00pm - 8:30pm!
We cannot wait to hang out and "Make Waves" together and learn that what we do today can change the world around us!
You can register for Kidz Xtreme by filling out the form below! If you have any questions, feel free to contact the church office at 601.545.3198.
Volunteers, if you have not registered for Kidz Xtreme yet, please do so by following the link below.